Securities Fraud Lawyer
Bixby Law PLLC represents investors and customers to help recover losses and damages caused by the misconduct, negligence, and wrongdoing of broker-dealers and investment advisors. We provide accountability for fraudsters and brokerage firms that fail to live up to the high standards required by the law and industry standards. Our team has experience handling a wide range of securities and investment fraud claims, and our experience includes recovering millions of dollars on behalf of our clients all across the United States. Bixby Law PLLC prides itself in the ability to aggressively advocate for our client's interests while providing personal touch to address the unique needs of each client's situation. We aim to provide our clients with representation and guidance that will allow them to obtain a fair recovery for their losses. We recognize that our clients have often worked hard for their retirement savings, and we provide you individualized service rather than a cookie-cutter or one-size-fits-all approach.
When a broker or financial advisor fails their client, either through intentional misconduct or negligence, clients have various avenues for compensation under the law. Those harmed by a broker of financial advisor's recommendations or failures may have a right to assert legal claims to recover their losses, including reimbursement of attorney's fees, costs, and other damages. Claims often involve failed or faulty products, such as "Alternative" investments like Non-Traded REITs, Limited Partnerships, and Private Placements. Often, brokers and financial advisors are misinformed by their own employers about the nature and risks of these products. Typical claims involve unsuitability (violation of FINRA's Suitability Rule 2111), over concentration of assets, breach of fiduciary duty and failing to act in the customer's best interests or comply with Regulation Best Interest ("Reg BI"), or recommendations of high risk or speculative investments or investment strategies, such as options trading strategies, or even charging excessive fees or commissions.
Bixby Law PLLC represents clients on a contingency fee basis, meaning you do not pay us any fees or costs unless you first make a recovery. Initial consultations are confidential, free, and no obligation. Contact us today to learn how we can utilize our experience to fight for your rights and seek justice on your behalf.
Practice Areas
Verdicts and Settlements
Michael Bixby has achieved numerous verdicts, settlements, and judgments in excess of $1 million, including multiple record setting FINRA Arbitration Awards.
$19 million plus full well-managed, fees, and costs FINRA arbitration award for an investor involving Puerto Rico Closed End Funds against UBS Financial Services (the largest such arbitration award against UBS out of several thousand similar Puerto Rico bond fund claims filed),
$1.16 million plus arbitration award involving non-traded REITs and other similar products against brokerage firm Berthel Fisher and its Control Persons (as of 2022 this was the largest FINRA Arbitration customer verdict ever obtained against that brokerage firm which included attorney's fees, costs, and punitive damages).
$3.5+ Million Judgment Against Financial Advisor and Related Company in Kessler v. Ball, Case No. 2015-CA-000813, Escambia County Circuit Court
$1.1+ Million Judgment on Securities Fraud Claims in Pennington v. Four Kings Club, et al. (Civ. Action No. 2014-CA-004440 – Okaloosa County Circuit Court).
$363,000 Arbitration Verdict Against UBS Financial Services, Inc. in De Jesus, et al. v. UBS Financial, et al. (FINRA No. 14-02995)
$470,000 Arbitration Verdict against UBS Financial Services, Inc. in Ramos, et al. v. UBS Financial, et al. (FINRA No. 14-03016)
$959,000 Judgment against former Financial Advisor in Scheet, et al. v. James Young (Civ. Action No. 2016-CA-000001 – Escambia County Circuit Court)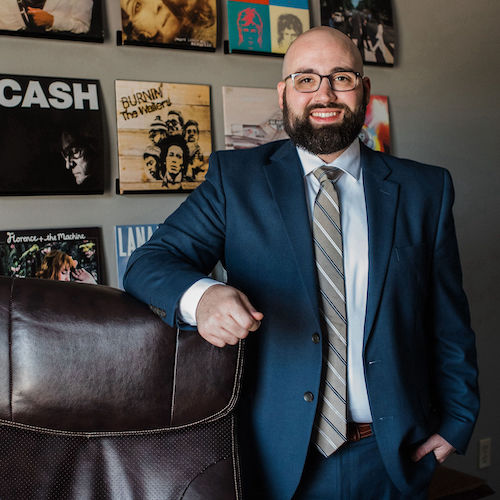 Meet Michael Bixby
Michael C. Bixby is the founder and managing attorney of Bixby Law PLLC located in Pensacola, Florida. He dedicates his practice primarily on representing retirees and investors in securities and investment fraud litigation.
Client Reviews
Get in Touch
Fill out the contact form or call us at
(833) 547-4994
to schedule your free and confidential consultation.
Free and Confidential Consultation

Available 24/7

No Upfront Fees*